Radical Reference met under cover of the ALA Annual Conference at the Roosevelt Bar (not Roosevelt Hotel Bar sorry/phew!) in New Orleans on Saturday, June 25. About 25 (?) people attended. I was supposed to take notes, but our discussion wasn't particularly formfull.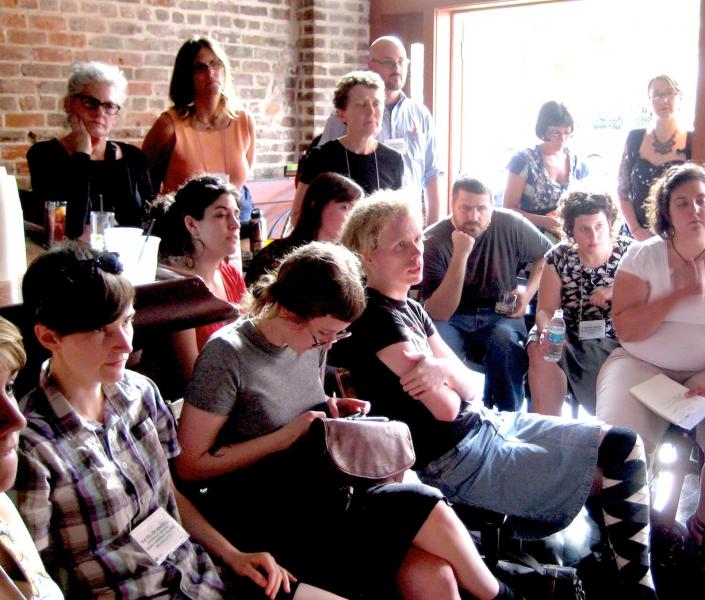 Lia Friedman facilitated the meeting (and took all of the accompanying photos). She led us to talk about the history of Radical Reference, how the local collectives work, how to help answer questions on the site, and the state of the site itself. A few people expressed interest in participating in the redesign, and we added 16 addresses to the main email list.
We welcomed Amy Sonnie toward the end of the meeting and then switched to casual conversations and eventually segued to Amy's book party, complete with sparkly pink wristbands denoting free drink privileges.
Roosevelt Bar owner James Gray(?) was as warm and welcoming a host as we could have hoped for.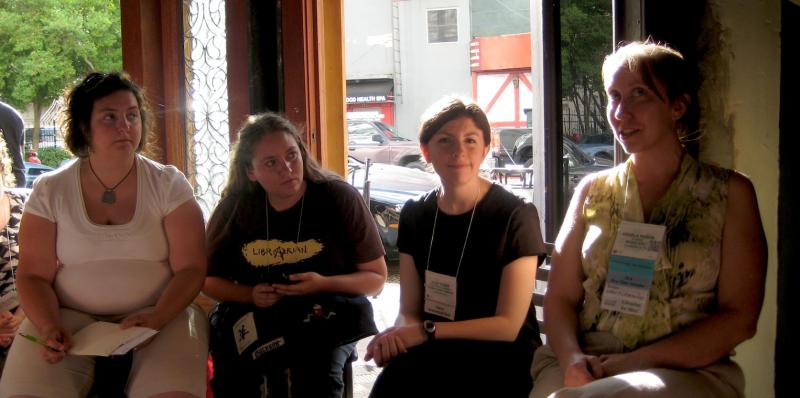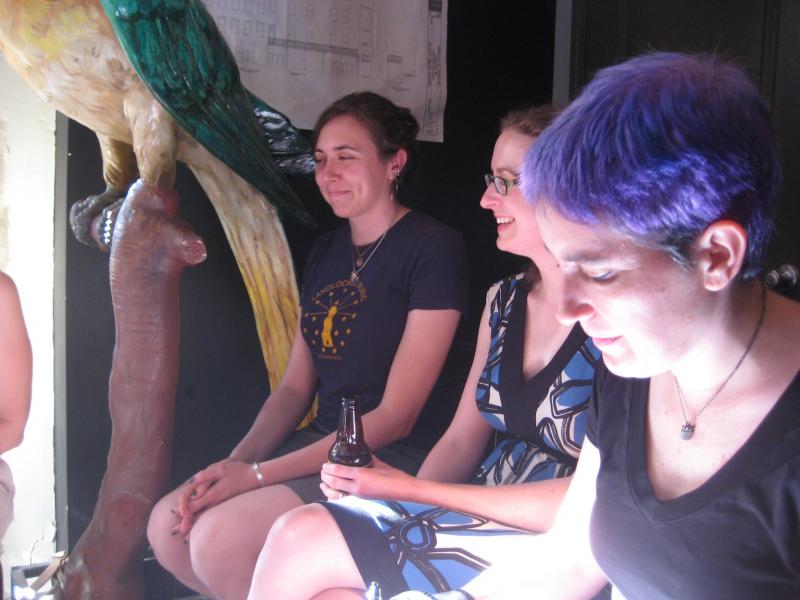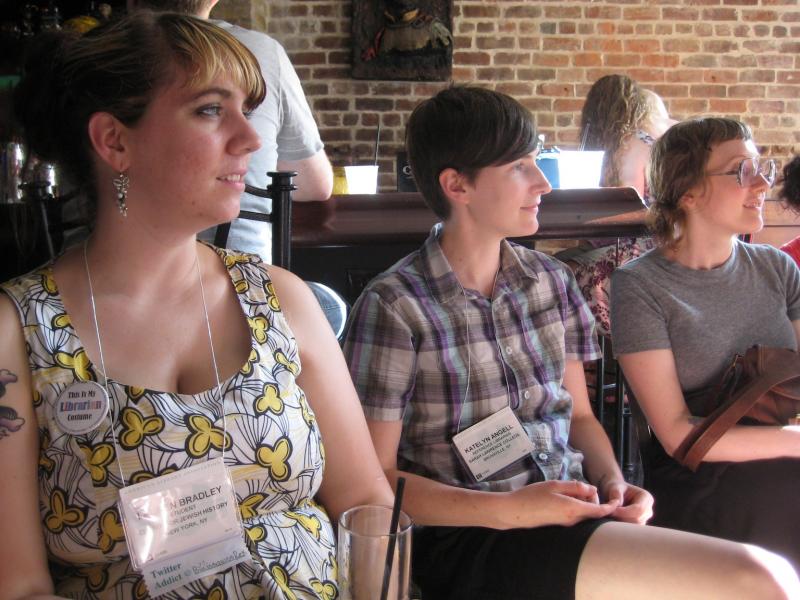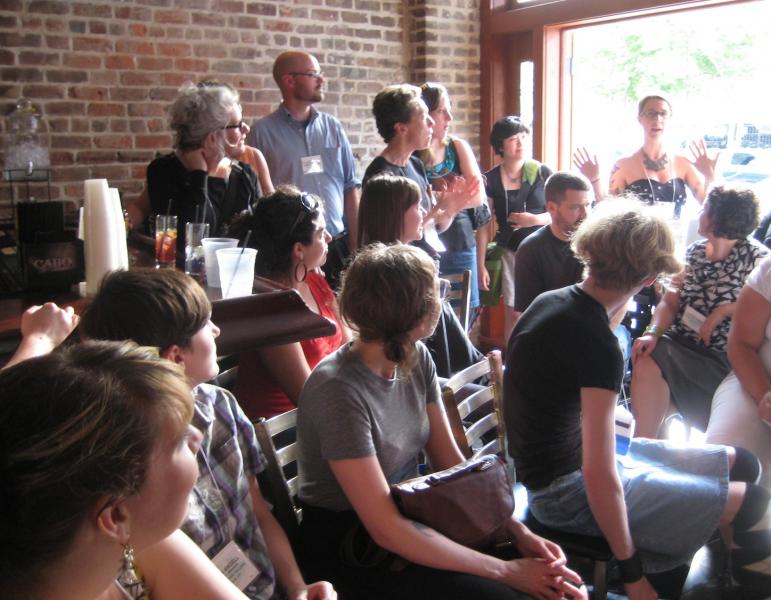 That's Amy, waving her hands by the window.